Appointment at Showroom
Much more new items are displayed at our showroom that located at Tsim Sha Tsui East, Kowloon. Email us to : hingfat@hingfat.com.hk for a visit at your convenience schedule.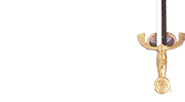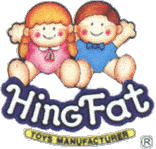 Welcome !!
Toys Manufacturer
As the trendy development for plastic toys products is becoming more popular than before. Having a sensitive market-view, We have been committing to toys development since 1980, and is a Hong Kong based company having its factories located in Mainland China.
Products
With its integral production facilities including the machines of injection, blowing, silk-screen printing and hot-stamping etc., a wide variety of products have been developed by the company to enhance children's intellectual strength. Bucket series and PVC cases are examples of its innovative products, which are used for toys packing. Besides, different series of product are created such as Animal Kingdom, Dinosaurs, Tool Bench, The Farm, Ocean Explorer, Cowboy, Pirate, Space Exploration, Police, King & Knight weapon set etc.
Safety ! !
Since environmental awareness is emphasized, most of its products can be recycled which are made of environmental materials. In addition, Hing Fat's toys are worldwide registered products which comply with ASTM and EN71 safety toys standards.
OEM / ODM Projects
In order to satify your ideas, the company welcomes both ODM and OEM projects; custom make design.The company can render its services in all open times.
Contact / Appointment
To solve your toys sourcing please feel free to contact the company or make an appointment to visit the showroom . By

Telephone Call : (852) 2950-9505 or Fax (852) 2950-9202 or
E-mail : hingfat@hingfat.com.hk
For more details, just fingertip the product line you wanted to tour and see our products. Thanks for your visit to our homepage.
THANK YOU!